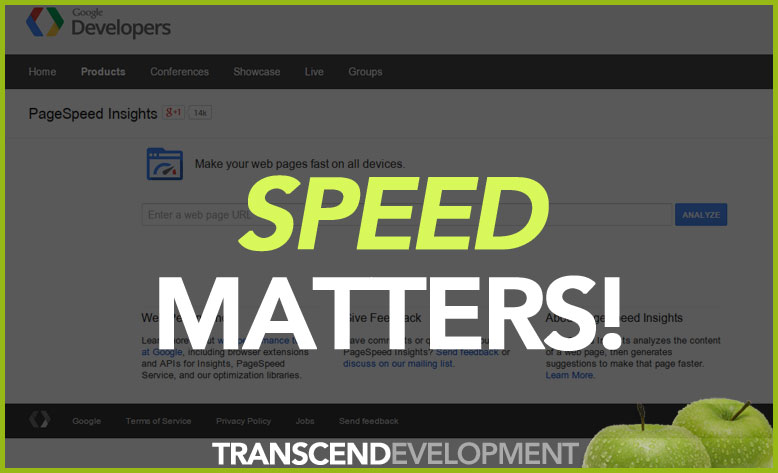 Buried within the Google Webmaster tools is an extremely useful speed analyzing tool that gives you detailed actionable changes you can make to speed up both your mobile and desktop presence. From an SEO standpoint, Google has made it very clear that page speed is a significant factor in your sites search ranking. Even if you weren't concerned with the SEO impact of page speed, from a usability perspective it just makes sense to do whatever you can to ensure your site loads as fast as possible.
As with most web developers, my own website is often the most neglected of all. I've known about this tool, I've told others about it, and yet I hadn't used it on my own site until I thought "hey I should write a blog about that". So, today I used the tool and took some very simple steps to speed up my own site. The results as you can see are pretty significant.
A 14% speed increase on a mobile device can without a doubt mean the difference between a bounce and an engaged visitor. This change literally took about 5 minutes and in the long run it will save my website visitors a lot more time than it took me to implement! All I did was add some file compression using Apache's mod_deflate by adding some lines in my .htaccess file. You'll see I also added some browser caching as well, just below the compression part.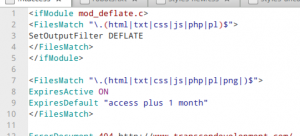 The only other thing I did was minified my CSS and JS files (here's a CSS & JS minifying tool). Of course, I kept an un-minified version of them so that I don't have to try to make changes directly to this nightmare: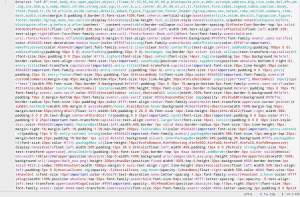 I put a fair amount of work into page speed issues when I'm building websites, so my site wasn't really too bad to begin with. The desktop speed was already at 91% before I made any changes. But to gain 14% on the mobile side of things was definitely worth 5 minutes of effort. I'd encourage you to take a look at your speed analysis to see what can be done to speed up your website. It could very well mean the difference between a Page 2 vs Page 1 ranking on Google, or a bounced visitor vs new paid customer. Check it out: https://developers.google.com/speed/pagespeed/insights/